HER WORK FOR CHILDREN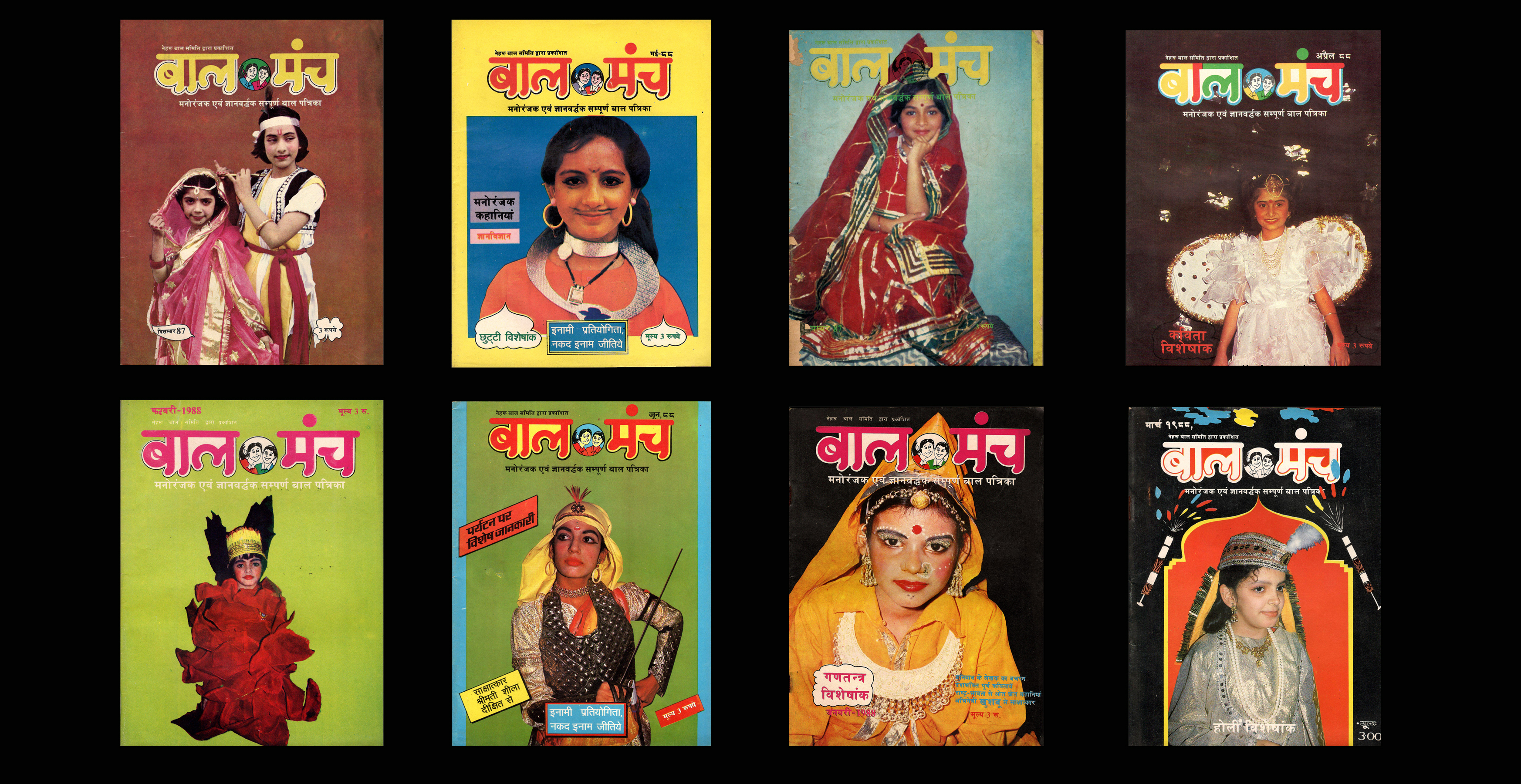 Back in 1986, there weren't many good magazines for children. Determined as she was, she decided to start a publication of her own. This set the backdrop for Bal Manch, a (4-colour) children's magazine, published under the banner of "Nehru Bal Samiti". Unfortunately, a year later, she had to discontinue the magazine. Evidently, advertisements and sponsors didn't generate enough funds for the magazine to continue.
In fact it was very much popular magazine in school children of Delhi and nearby cities. Hundreds of children supported it by their annual subscription. It published children's writings as well as of established writers. It was liked by one and all as a new type of magazine for children. But this support was not sufficient to carry the magazine forward.
HER FORMATIVE YEARS
Born in Faridpur (Bareilly, UP) on 8th October, 1954, to Sh. Jeet Prakash Agrawal and Smt. Sarojni Agrawal, Chitra Garg (nee Agrawal) is the eldest in the family.
PARENTS
Her father, a rich businessman from Faridpur, was a leader in the local municipal corporation and also held the membership of the governing bodies of several institutions in the area. He believed in hard work, which earned him a lot of property during his lifetime. Like father, like daughter. He died at an early age in 1983.
Smt. Sarojni Agrawal, her mother was an educated lady and a scholar. She was a regular invited guest of honour at local institutions functions .She left for heavenly abode in August, 2014.
SIBLINGS
Rekha Agrawal, her younger sister, is a journalist. The duo has two younger brothers as well. Both of them have a flourishing business in Faridpur and Bareilly.